Pre Construction Radon Prevention
UNDER CONSTRUCTION: Installing a radon prevention system when building a new home is the best way to make sure you are protected from radon exposure. Installing "Enkavent" matting or gravel below the homes foundtion prior to pouring concrete and installing the appropriate number of vent pipes will make the mitigation process much more cost effective than waiting until after a home is built.Seal all slab openings with approved caulks and sealants will also insure the system performs properly.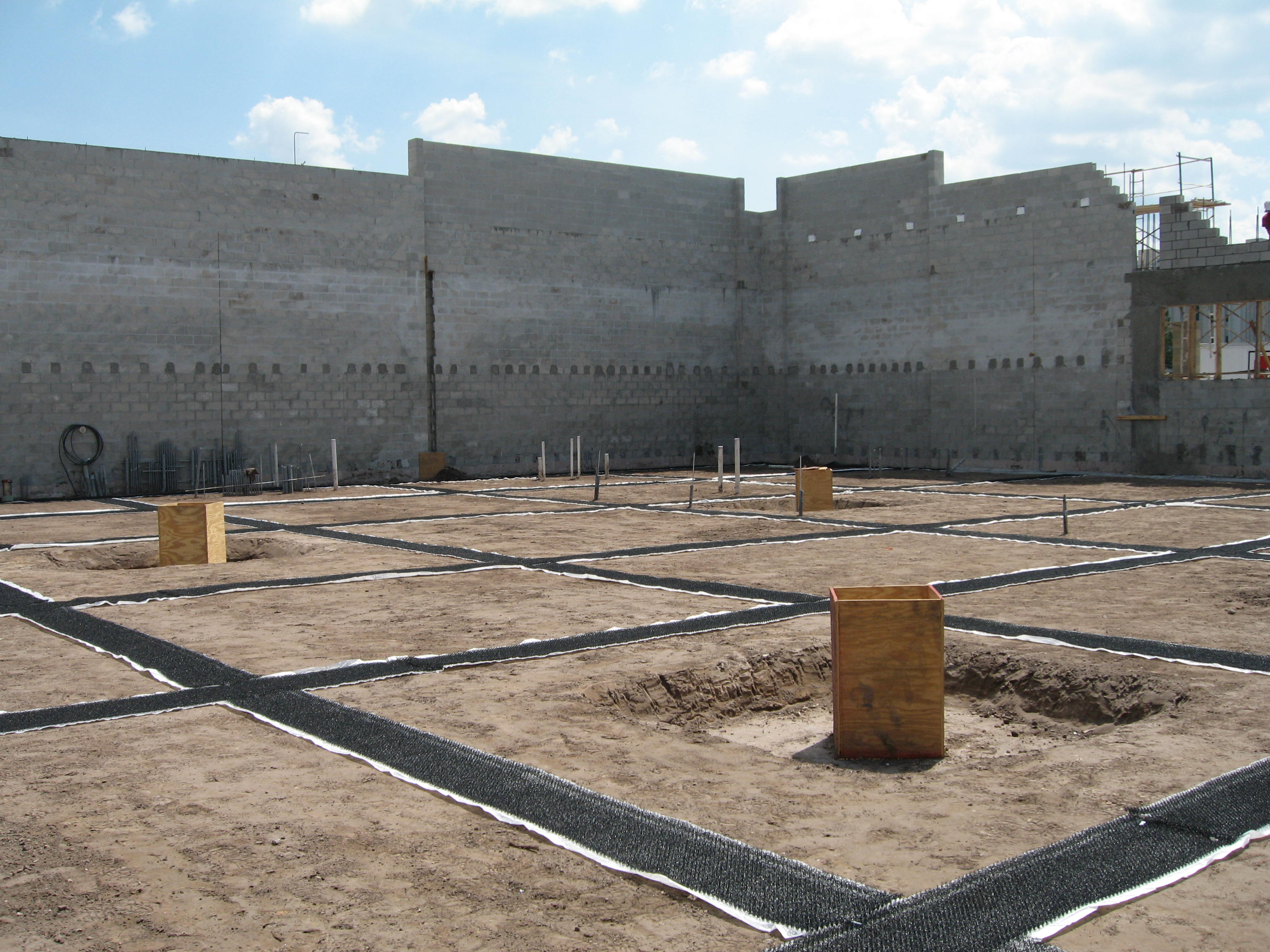 Example # 1: Enkavent matting installed in commercial building.